We provide single and serial testing of your components for surface defects with dye penetrant testing
Non destructive testing with dye penetrant testing (PT)
Dye penetrant inspection is used to detect defects on the surface of the material.
Cracks, Pores, Surface shrinkage cavities
The defect must be open to the surface
The material to be tested should not be porous
The surface of the material must be clean and free of grease
Non-destructive testing with dye penetrant testing (PT)
Dye penetrant testing is one of the most popular non-destructive testing (NDT) methods in the industry. It is economical, versatile and requires minimal training compared to other NDE methods. With liquid penetrant testing, material defects that are open to the surface are detected by flowing a very thin liquid into the defect and then pulling it out with a chalk-like developer. This makes the defect visible. Most commonly, welds are inspected, but sheet metal, bars, tubes, castings and forgings, as well as non-metallic materials, are also inspected using dye penetrant inspection, also called red-white testing.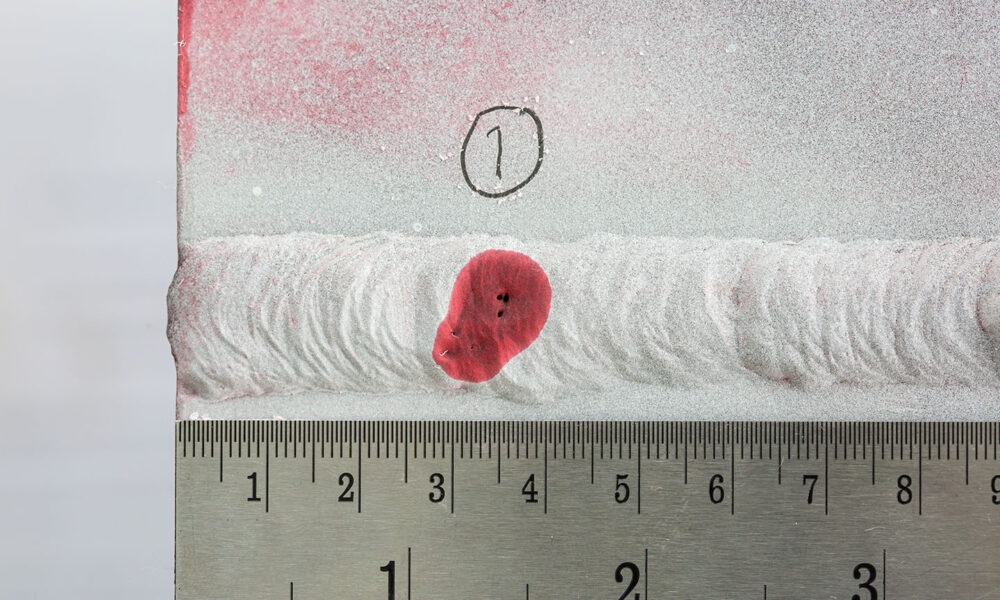 VOGT Ultrasonics is your service provider for dye penetrant testing (PT)
Dye penetrant testing can basically be performed at any location and on almost any component. An aircraft landing gear can be tested in the same way as a steel ball. VOGT Ultrasonics therefore offers you the non-destructive service at your site or at our test center in Burgwedel. If the environment can be kept clean for testing, we are happy to test at your site.However, if testing at the VOGT test center is possible, component sizes are limited by our gates and lifting equipment. From experience, testing at the VOGT test center is more cost effective for larger quantities and is therefore preferred by many customers.
Dye penetrant testing in the VOGT test center
Which materials can be tested with dye penetrant testing?
In general, a large number of materials can be tested. Historically, steel and iron are the materials that are tested the most. However, the dye penetrants and developers are now suitable for a wide range of materials, so that plastics, synthetic resins, glass and ceramic materials can now also be tested. Basically the material must not be porous in order to be tested. Also a sponge-like structure as well as elastic components are not suitable for testing. An open sponge-like structure is unsuitable. In addition, elastic components cannot be tested. In addition, no excessive corrosion may adhere to the workpiece, as this must be removed for dye penetrant testing.
Typical components to be tested are from aviation and heavy mechanical engineering.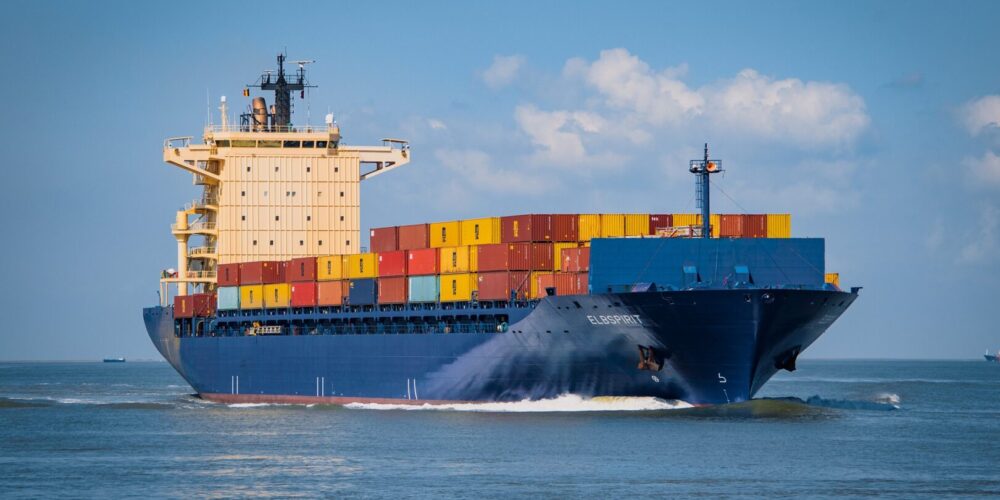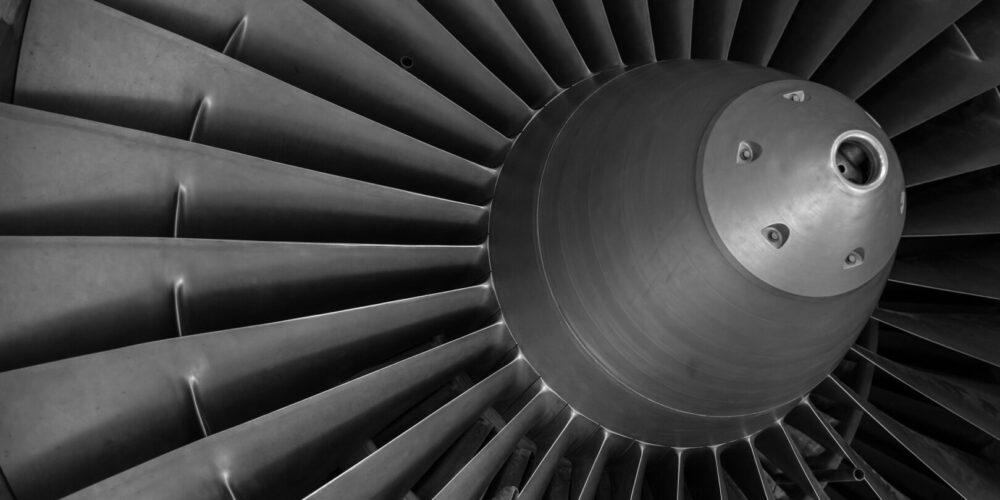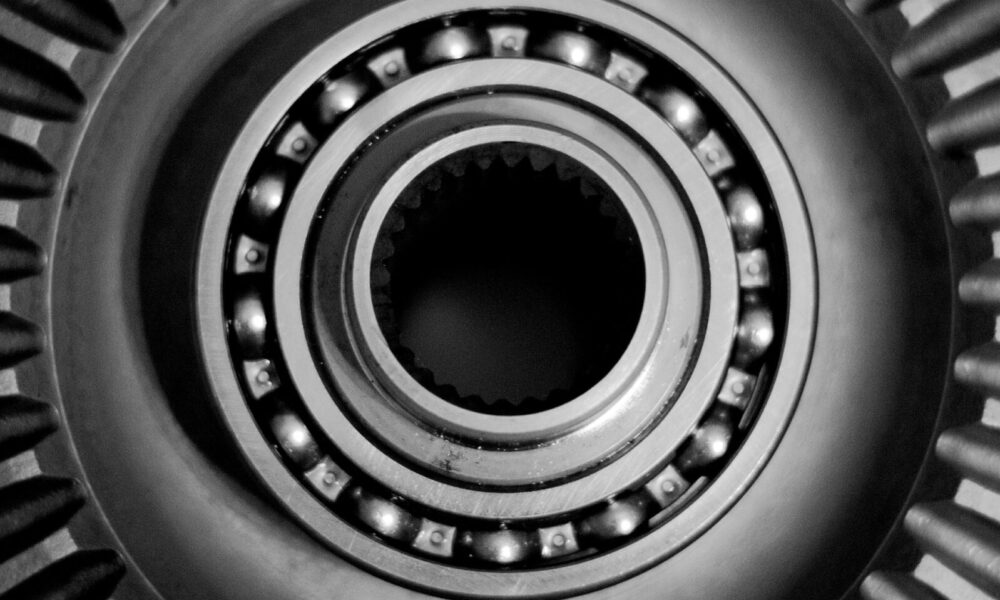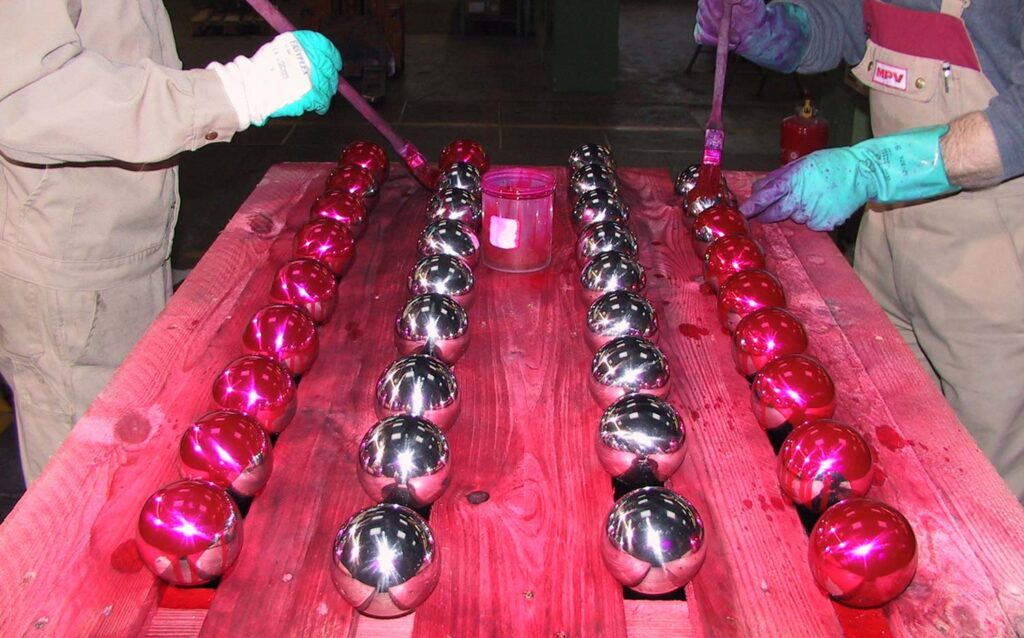 Procedure of a dye penetrant inspection
Dye penetrant testing of your components
if there are still questions
Important standards for dye penetrant testing
DIN EN 2002-16, Aerospace – Metallic materials, test methods
DIN EN ISO 10893-4 Non-estructive testing of steel tubes
DIN EN ISO 3452 Non-destructive testing – Penetrant testing
DIN EN ISO 23277, Non-destructive testing of welded joints
What is needed for a dye penetrant testing?
The most important equipment for a dye penetrant inspection is a dye penetrant and a suitable developer. However, appropriate lighting is also very important to make all indications visible. The test is usually documented by means of photo documentation of the indications.
A dye penetrant is a lacquer that is adjusted to ideally penetrate cracks on the workpiece to be tested. Afterwards, the paint should intentionally harden in these cracks in order to remain in the crack during rinsing.
However, the dye penetrant should not be too difficult to remove from the intact surface. Therefore, a balance must always be found here between easy cleaning of the surface and adhesion in damaged areas.
It may be useful to run some samples before finding the ideal working process.
A developer should attract the dye penetrant from the damaged areas of the part. In addition, it should form a good contrast to the dye penetrant. Therefore, the color combination dye penetrant – red and developer – white is usually used. This ensures that the damaged areas can be easily detected in good lighting conditions.
Certifications & Accreditations
Certified quality management for the industry




Certified quality management for the aviation industry




for the inspection of turbine disks (MTU)




for the ultrasonic testing of turbine disks in our testing center in Burgwedel (Hanover, Germany)
We are an accredited testing laboratory





for systematic and effective work safety





We can provide you with qualified testing personnel within the framework of temporary employment.