Purity grade testing according to SEP 1927
Optimal price-performance ratio
Inspection in the VOGT test center
Ultrasonic purity testing is a method of volume testing. The purity grade test is a method of volume testing. The degree of purity of a material is a quality characteristic which describes the number and dispersion of inclusions in the material.
VOGT Ultrasonics performs the purity grade test according to SEP 1927 of materials or components such as rolled steel rods, automated in immersion technique. This ultrasonic testing technology enables non-destructively reproducible, precise volume information.
At our VOGT test center in Burgwedel we have high-performance immersion inspection systems for the single and serial testings of your components.
We are always happy to advise you!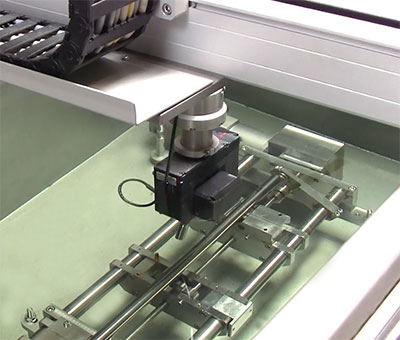 Fig: Ultrasonic testing in immersion technique acc. to SEP 1927
VOGT Ultrasonics Your reliable partner